Shoshone Geyser Basin, Sulphur Hills Group
Sulphur Hills Group is one of the smallest groups of Shoshone Basin and adjoins Little Giant Group to the southeast. The features occupy the bottom of a little valley, easiest to enter through a ravine 20 m (65 feet) north of Trailside Geyser.
Sulphur Hills Group:
Three noteworthy springs can be found.
SSHGNN009 in front, SSHGNN010 in background left:
SSHGNN008 (on the right hand side):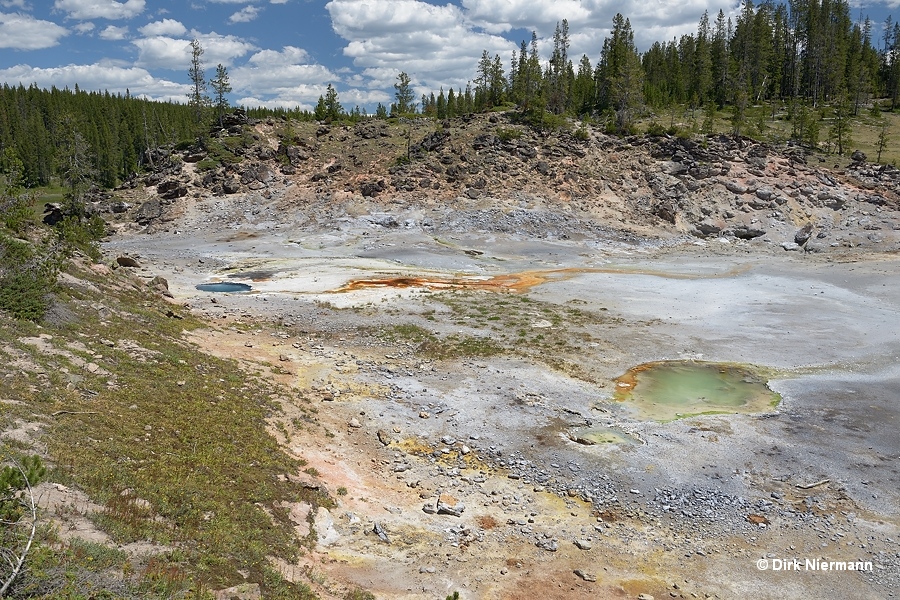 Content and photos on this homepage are protected by law. You may save photos on your Computer, but it is not allowed to use them in any other case without permission of the author. If you want to use photos originated by the author, please ask. Please respect licence conditions of photos of third parties on this homepage.