Lone Star Geyser Basin, Campsite Group
The Campsite Group is located north of Campsite 0-A-2. Many thermal features line the trail within this group. Examples are springs LSCGNN075 and LSCGNN089.
Hot spring LSCGNN089: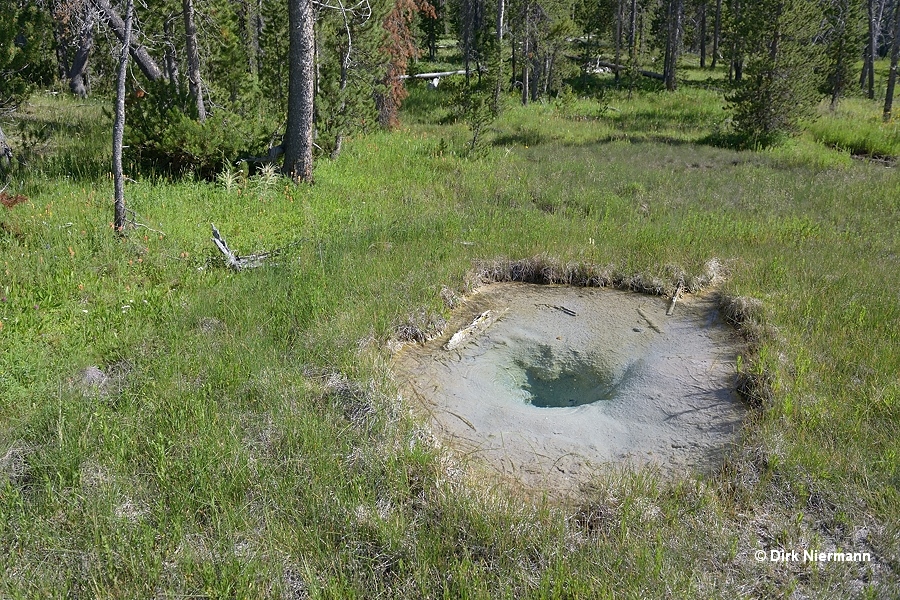 Hot spring LSCGNN075:
From the main trail and from the campsite you can spot the most eye-catching springs of this group lying on the extended bank of Firehole River, which is covered with white, fine-grained sinter. If you are not familiar with this area, you should avoid to approach the springs.
Hot spring LSCGNN002 (spring LSCGNN001 marginally visible in background):
Hot spring LSCGNN001: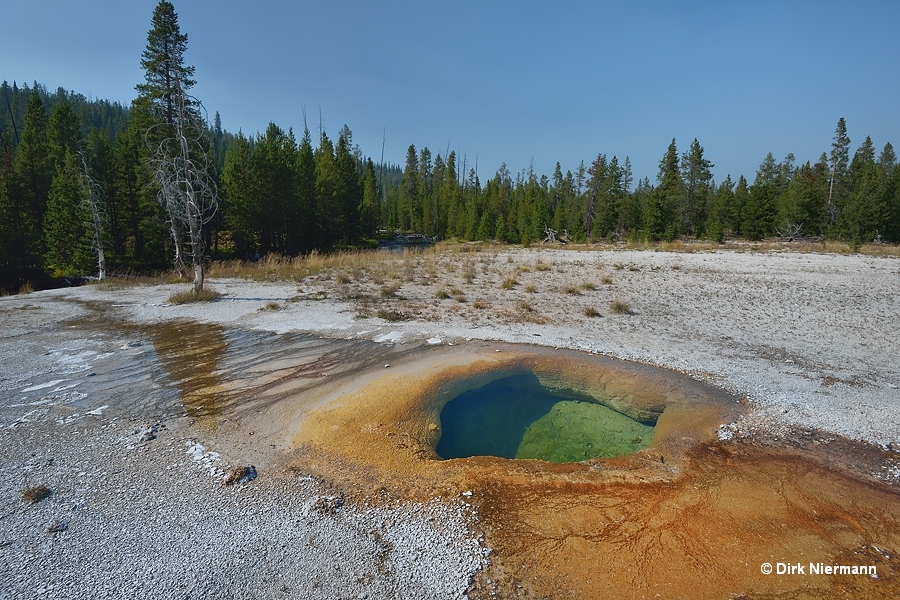 Hot spring LSCGNN011:
Hot spring LSCGNN012:
Content and photos on this homepage are protected by law. You may save photos on your Computer, but it is not allowed to use them in any other case without permission of the author. If you want to use photos originated by the author, please ask. Please respect licence conditions of photos of third parties on this homepage.