Hayden Valley Geyser Basin
Hayden Valley is not only famous for its great opportunities to spot bison, bears, and wolves, but it's also home of thermal areas, for example around Mud Volcano and around Crater Hills. Both are located along the Grand Loop Road between Yellowstone Lake and the Grand Canyon of the Yellowstone. While the Mud Volcano Area is securely accessible via boardwalks and paved trails, Crater Hills is a less developed backcountry setting and only recommended to hikers with appropriate experience.
Mud Volcano Trail: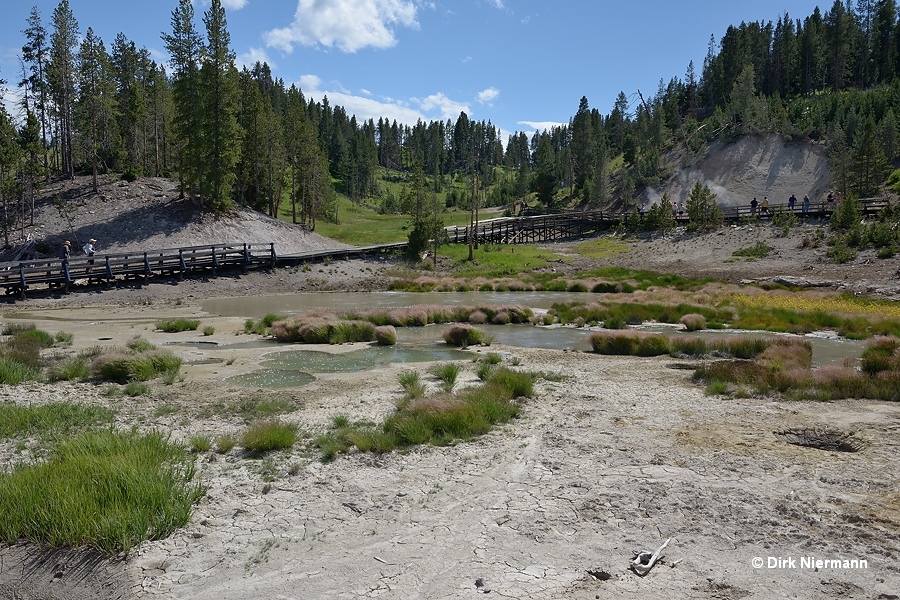 Mud Volcano Trail
Virtual, descriptive tours through the single groups:
Content and photos on this homepage are protected by law. You may save photos on your Computer, but it is not allowed to use them in any other case without permission of the author. If you want to use photos originated by the author, please ask. Please respect licence conditions of photos of third parties on this homepage.