Landmannalaugar Group
Landmannalaugar means "farmer's hot bath". Hot natural pools are available on location still today.
Landmannalaugar natural hot pools:
Although not really a stunning view, the feeding hot springs are interesting at least.
One of the hot springs feeding the Landmannalaugar pools: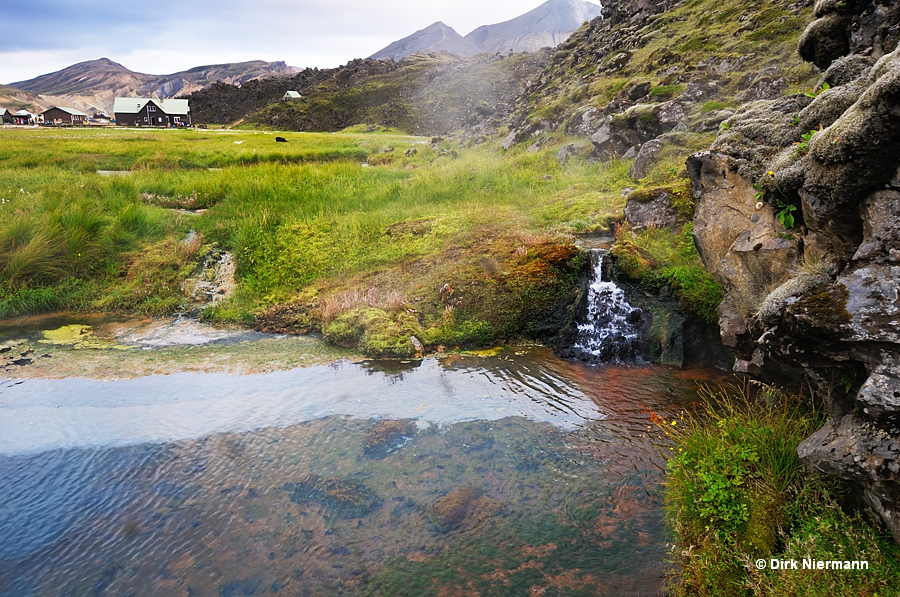 Content and photos on this homepage are protected by law. You may save photos on your Computer, but it is not allowed to use them in any other case without permission of the author. If you want to use photos originated by the author, please ask. Please respect licence conditions of photos of third parties on this homepage.