Seltún, Fúlipollur Group
Just south of the branch road, which leads to the Seltún parking lot, two large mud pots and a sign "Fúlipollur" (foul-smelling puddle) are located next to road 42. The Fúlipollur Group east of the road comprises also hot springs. A nearby parking area, covered with gravel, allows a closer look.
Northern Fúlipollur mud pot:
Southern Fúlipollur mud pot:
Cluster of muddy hot springs in the Fúlipollur Group: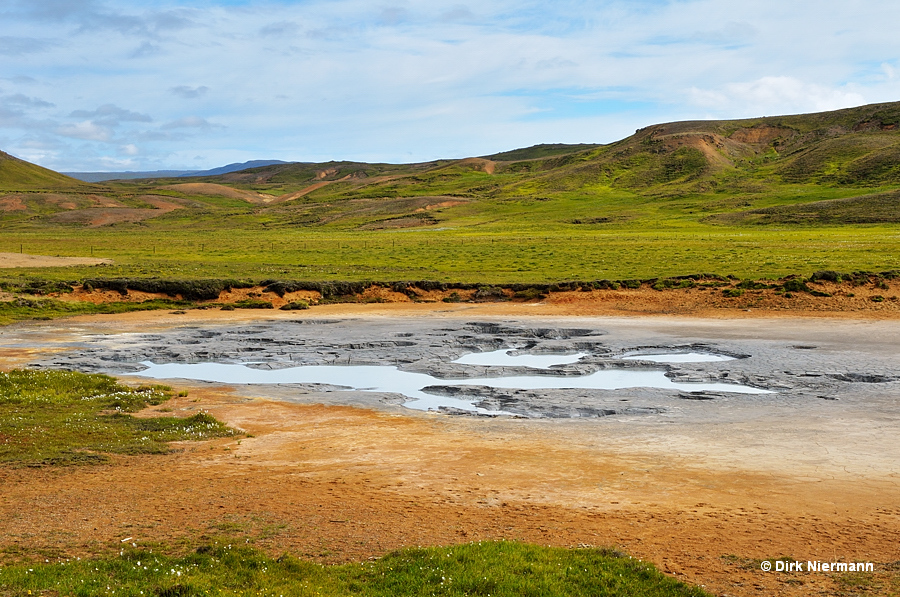 Content and photos on this homepage are protected by law. You may save photos on your Computer, but it is not allowed to use them in any other case without permission of the author. If you want to use photos originated by the author, please ask. Please respect licence conditions of photos of third parties on this homepage.