Þeistareykir, Hillside Group
The northern slope of Mt. Bæjarfjall is covered over and over with geothermal features in bright colors. Starting from the valley floor in the north you first come across a small creek tinted in bright yellow, orange and red shades by pinhole fumaroles in the walls. This is what Icelanders call a Rauðþúfur (red puff).

Ochre Creek, seen from the south:
On the floor south of the creek two small mud pots stand out, featuring amazing volcano shapes.

Mud pots of the Hillside Group: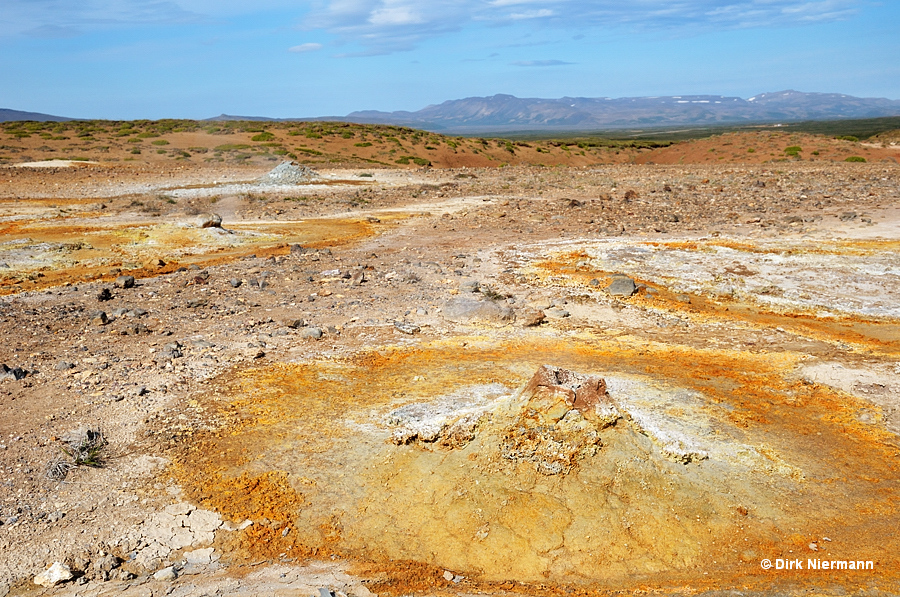 All hot springs of this group discharge muddy gray water, some are splashing a little, others are quiet. The next three pictures show the largest of them, which particularly resembles a world map.

World Map Spring (unofficial name):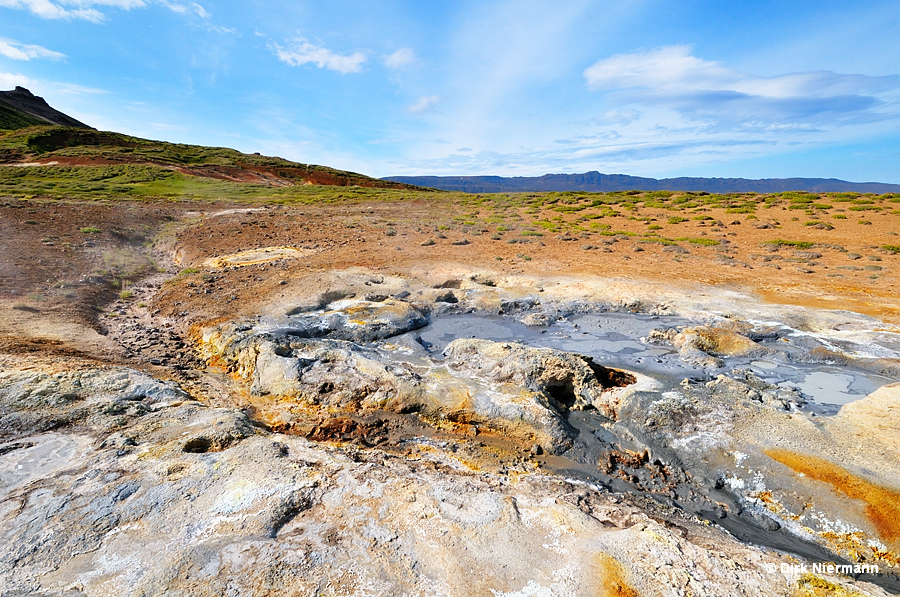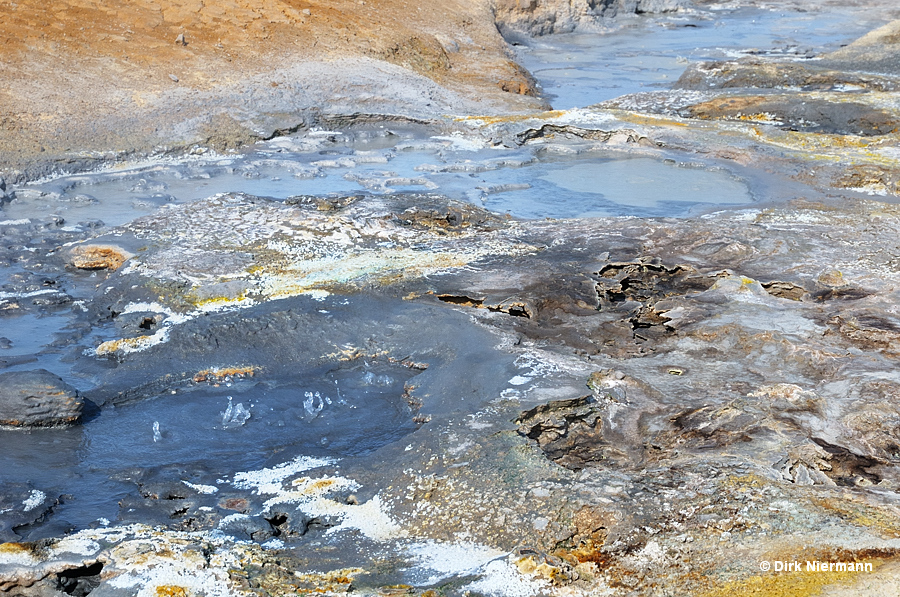 Yet another five springs are given below in uphill direction from north to the south.

Five springs of the Hillside Group: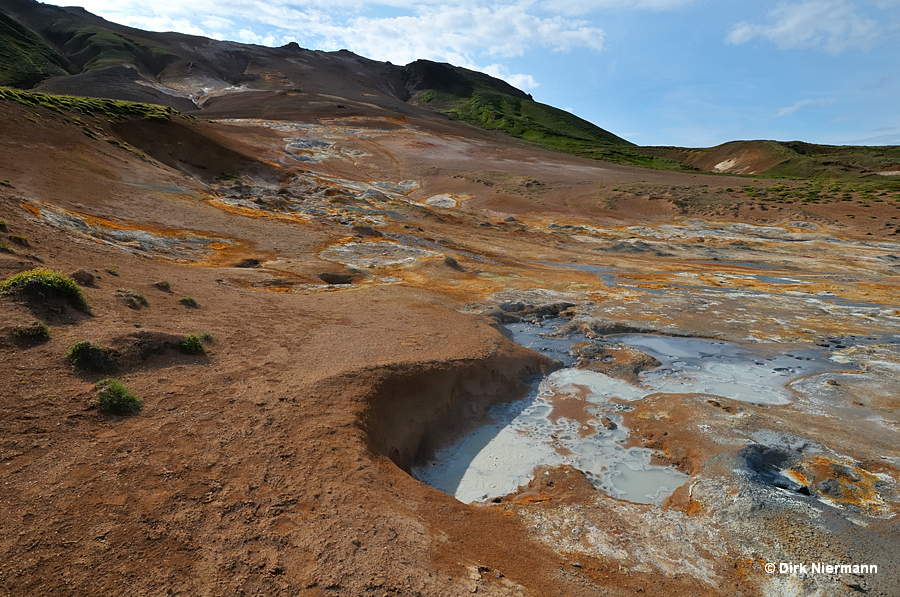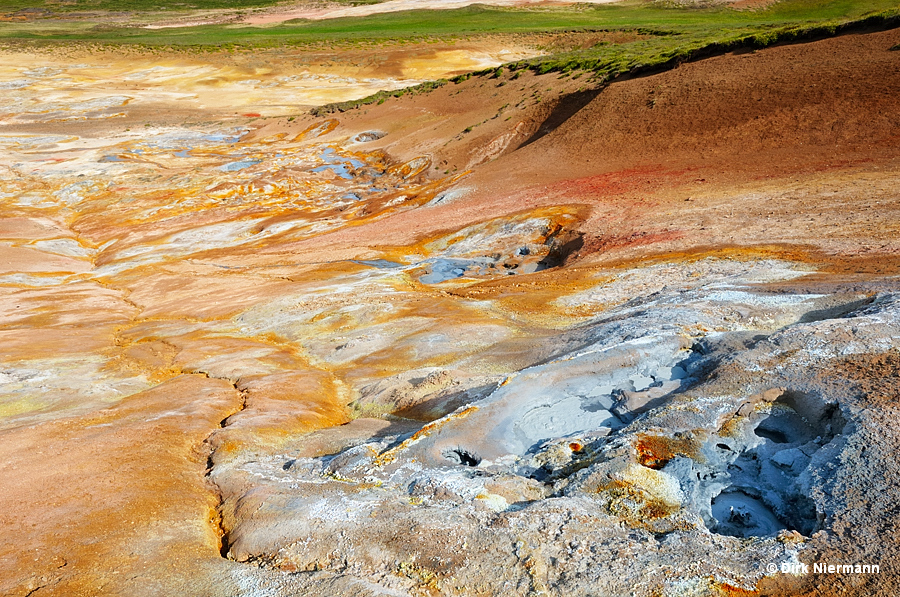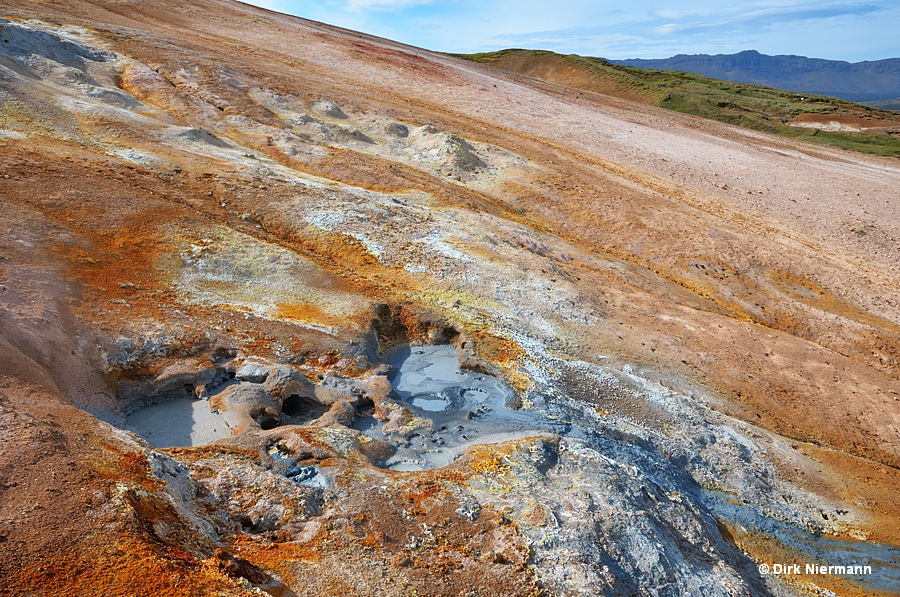 Last but not least some more pinhole fumaroles are part of the Hillside Group. In Iceland this kind of fumarole is called Brennisteinsþúfur (sulfur puff). Two typical examples are shown below.

Fumaroles of the Hillside Group:
Content and photos on this homepage are protected by law. You may save photos on your Computer, but it is not allowed to use them in any other case without permission of the author. If you want to use photos originated by the author, please ask. Please respect licence conditions of photos of third parties on this homepage.