Þeistareykir, Bóndhólsskarð Group
In the south the Bóndhólsskarð Group adjoins the Ketilfjall Group. For lack of time I passed on closer examination and took only a picture from the distance. It shows thermally altered, whitish soil of Bóndhólsskarð Group in the background and parts of the Hillside Group (see below) in foreground.

View from Mt. Bæjarfjall in northward direction towards Bóndhólsskarð Group and Ketilfjall ridge (on the right side):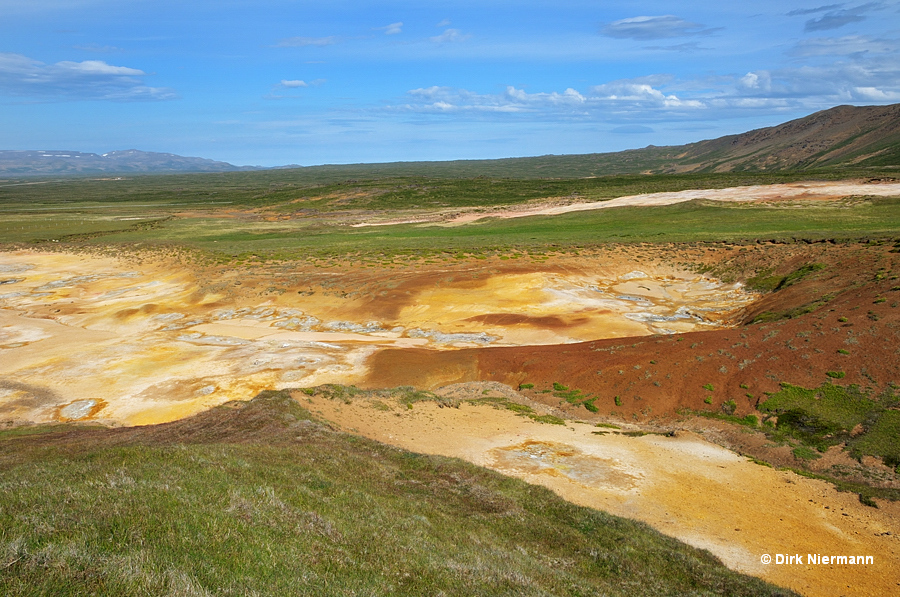 Content and photos on this homepage are protected by law. You may save photos on your Computer, but it is not allowed to use them in any other case without permission of the author. If you want to use photos originated by the author, please ask. Please respect licence conditions of photos of third parties on this homepage.