Gunnuhver, Power Plant Basin Group
Looking northwest from Kísilhóll a steaming plain in front of the collecting basin (Gráa Lónið, gray lagoon) comes into view. The plain called Hveravellir is home of several fumaroles and mud pots, but there is no direct access from Kísilhóll.

View from Kísilhóll towards Power Plant Basin:
To observe the features of the Power Plant Basin Group at closer range, follow the unpaved road west of the thermal area until you reach a branch in direction of the power plant basin. In contrast to the highly dangerous area between the thermal features the rim of the basin is a safe observation point. Silica rich water, dicharged from the geothermal power plant, causes its muddy blue color.

View from Power Plant Basin towards Kísilhóll: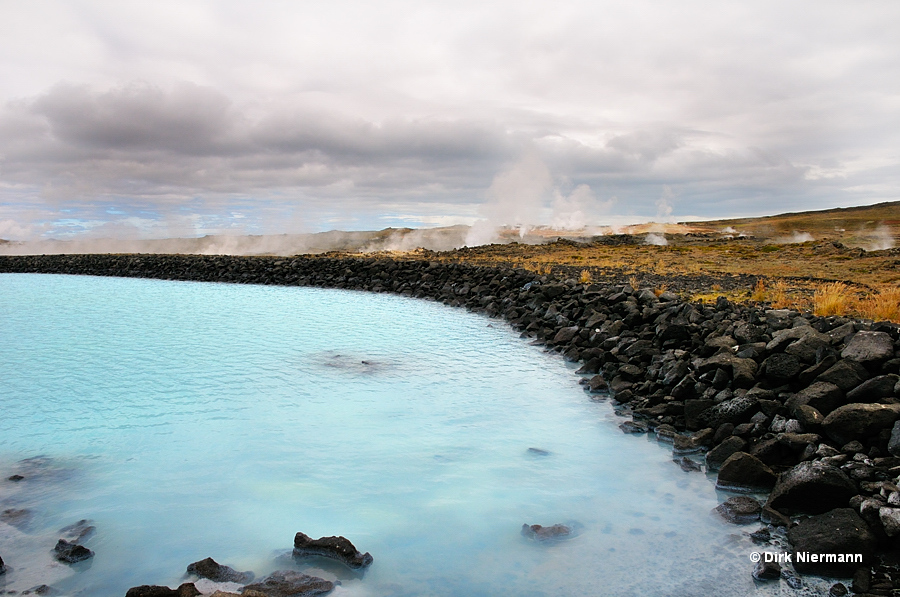 The area in front of the power plant basin comprises a fascinating collection of mud pots. Some of them are very active spouters.

Examples of mud pots in the Power Plant Basin Group: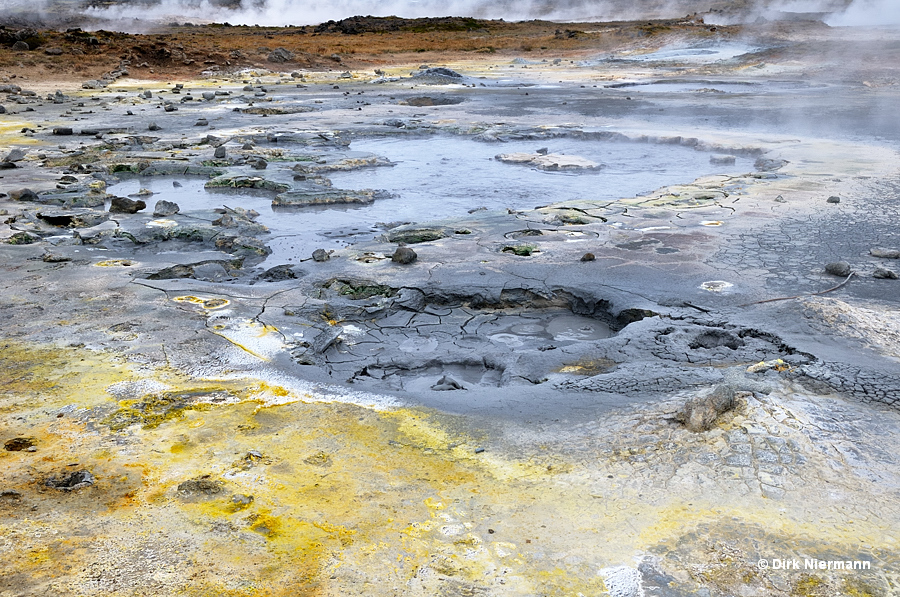 Mud pot Pow 2 stands out due to its different red color: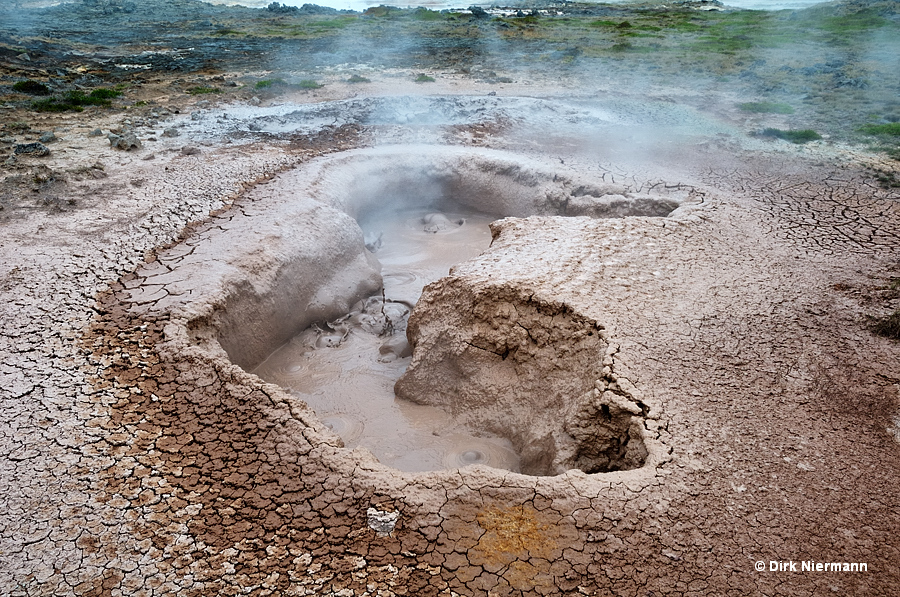 Pow 3 shows the coalescence of two smaller mud pots to form a bigger one:
Pow 4 is a powerful perpetual spouter, ejecting up to 1,5 m (5 feet) high mud bursts:
Pow 5 is one of the largest mud pots in the Power Plant Basin Group: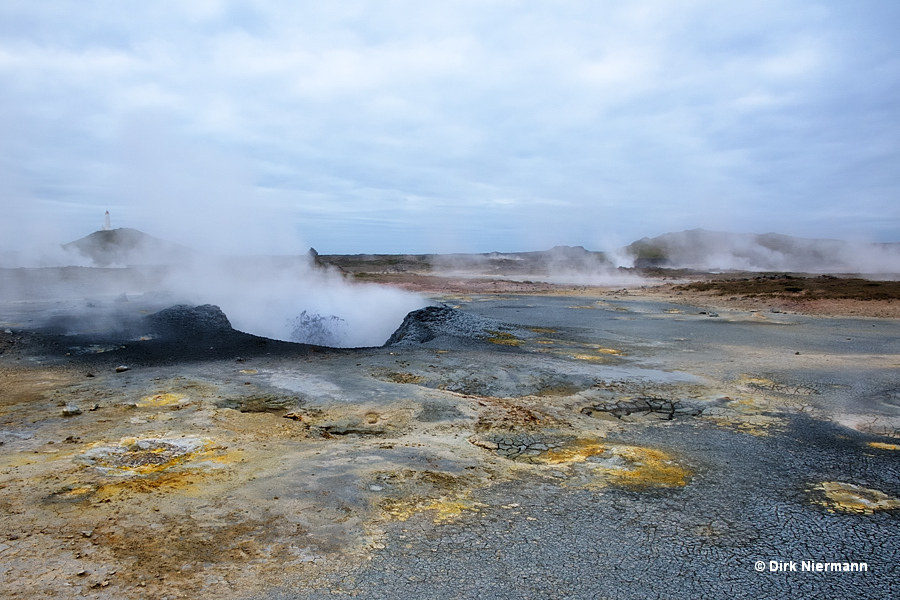 Content and photos on this homepage are protected by law. You may save photos on your Computer, but it is not allowed to use them in any other case without permission of the author. If you want to use photos originated by the author, please ask. Please respect licence conditions of photos of third parties on this homepage.